Find iPhone Repair Near Me Cheap ? Do You Have Broken iPhone Screen and You are Looking Cheap Way To Fix ?
This is Right Place For You. iPhone Repair NYC Can Help ! You Don't Need To Pay Double. Our Price Best !
Call Now Get Quote. Its Best Answer For where to get iPhone screen repair cheap near me. iPhone Screen Fix Cost Start From $29
Are You Looking ASAP iPhone Screen Replacement  ?
We Can Fix Your Device Less Than 20 Min
Literally Takes 15 Min.
New York City Midtown Area
Best iPhone Screen Repair Store in NYC
CALL NOW GET BETTER QUOTE
cheap iPhone screen repair near me

cheap iPhone 6 screen repair near me

iPhone repair near me cheap NYC

phone 6 repair near me cheap

cheap iPhone repair shops near me NYC

cheap iPhone 6s screen repair near me NYC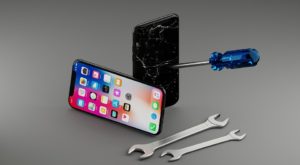 Fast iPhone Screen Repair Service
iPhone Back Glass Replacement ( 1-2 Hrs )
iPhone Screen Replacement (10 Min )
iPhone Front Back Camera Replacement ( 20 Min )
iPhone Charging Port Replacement  ( 20 Min )
iPhone Battery Replacement     ( 10 Min )
iPad Screen Repair ( Same Day )
iPhone Repair Near Me Cheap
iPhone Repair NYC, New York, NY
Address:
10 East 39th Street, 9th Floor
Google Map Link Below Please Click Here
https://goo.gl/maps/xJh7bRnz9qP2
☎ 646- 698 2228