iPhone 13 Pro Screen Replacement NYC While You Wait in 10 Min. We Fix All Cracked iPhone 13 Pro Models For Cheapest Price, Also Fix Broken 13 Pro Back Glass
Our Services For iPhone 13 Pro 
iPhone 13 Pro Screen Repair
iPhone 13 Pro Back Glass Repair
iPhone 13 Pro  Battery Replacement
iPhone 13 Pro  Charging Port Repair
iPhone 13 Pro  Water Damage
iPhone 13 Pro  Front – Back Glass Replacement
iPhone 13 Pro Rear Camera Glass / Lens Glass Repair
Why You Have To Choice Us?
Save Up to 70% of Retail Price
Free Diagnostics
Same-Day Fast & Reliable Repairs
Best Service + Best Quote
Life Time Warranty Provided
Top High Quality Parts Used All OEM Part
Certified Professional Technicians Onsite
10 Years of Experience
Looking iPhone 13 pro  Screen Repair in NYC. While You Wait in 10 Min. We Fix All Cracked iPhone 13 Models For Cheapest Price We Also Fix Broken iPhone Back Glass in 1 HrS.
iPhone 13 Pro Screen Repair Near Bryant Park / Midtown Location. We Fix Broken Screen For iPhone 13 Pro Max And 13 Pro Max Back Glass Replacement…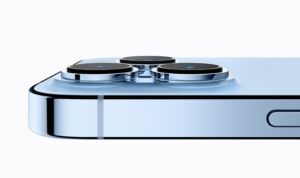 [/vc_column_text][/vc_column][/vc_row]
🏆Highest Reviews on Google‼️
4.9 Real Customers Experience
………………………………………………….
iPhone repair, iPhone repair near me, iPhone screen repair, phone repair, Phone repair near me, iPhone screen repair near me, cracked screen repair near me, shattered screen repair near me, iPhone repair NYC near me, cell phone repair near me, mobile phone repair, fix iPhone near me, screen fix for iPhone, iPhone screen fix near me, cheap iPhone screen repair near me, iPhone battery replacement, cracked iPhone repair near me, iPhone 11 Screen Replacement , iPhone 11 pro, iPhone 11 pro max Screen Repair, iPhone 12 Screen Repair, iPhone 12 Pro Screen Repair, iPhone 12 Pro Max Screen Repair, iPhone 12 Mini Screen Repair, iPhone 13 Screen Repair, iPhone 13 Pro Screen Repair, iPhone 13 Pro Max Screen Repair, iPhone 13 Mini Screen Repair