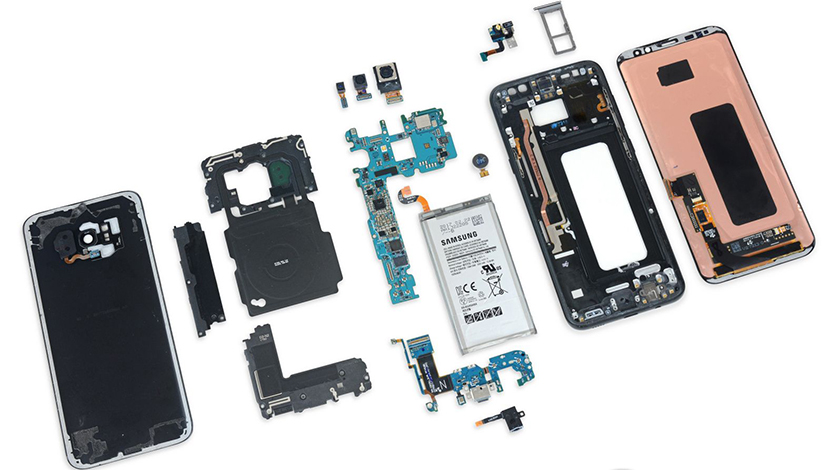 Get your Samsung repaired instead of replaced! Iphone Repair Zone can save money with top quality repair services for Samsung smartphone models. Rather than sending it away for battery installation or repair, bring it to us and, on most devices, we will perform the appropriate service in our store with a quick turnaround. All repairs are covered by a 6-month warranty on Parts and Workmanship.
Our Mobile Phone Service provide many different services:
LCD and Touch screen replacement
Battery replacement
IC replacement
JTAG Repair Service
Backlight repair
LCD and Touch screen FPC connector replacement
Wifi Chip replacement
Charging problems
Liquid damage repair
Blue screen of death repair
Usb plug socket connector change repair service
Damaged missing components repair
Sim card reader replacement
Battery connector repair
And many other repair services…
SAMSUNG GALAXY S4 REPAIR
SAMSUNG GALAXY S5 REPAIR
SAMSUNG GALAXY S6 REPAIR
SAMSUNG GALAXY S6 EDGE REPAIR
SAMSUNG GALAXY S7 REPAIR SERVICES
SAMSUNG GALAXY S7 EDGE REPAIR
SAMSUNG GALAXY S8 REPAIR
SAMSUNG GALAXY S8 PLUS REPAIR
Why iPhone Repair NYC ? 
Save Up to 70% of Retail Price
Free Diagnostics
Same-Day Fast & Reliable Repairs
Best Service + Best Quote
Life Time Warranty Provided
Top High Quality Parts Used All OEM Part
Certified Professional Technicians Onsite
10 Years of Experience
Samsung Galaxy Screen Repair Price List   
| Model | Time to Fix | Price |
| --- | --- | --- |
| Galaxy s7 | 1 Hour | $129 |
| Galaxy s7 Edge | 1 Hour | $189 |
| Galaxy s8 | 1 Hour | $189 |
| Galaxy s8 Plus | 1 Hour | $229 |
| Galaxy s9 | 1 Hour | $229 |
| Galaxy s9 Plus | 1 Hour | $249 |
| Galaxy s10e | 1 Hour | $249 |
| Galaxy s10 | 1 Hour | $299 |
| Galaxy s10 Plus | 1 Hour | $329 |
Samsung Galaxy Note Screen Repair Price List   
| Model | Time to Fix | Price |
| --- | --- | --- |
| Galaxy Note 9 | 1 Hour | $259 |
| Galaxy Note 8 | 1 Hour | $249 |
Other Samsung Galaxy Repair Price List   
| Service | Time to Fix | Price |
| --- | --- | --- |
| Back Glass | 15 Minutes | $39 |
| Battery | 30 Minutes | $69 |
| Charging Port | 1 Hour | $79 |
| Home Button | 30 Minutes | $49 |
| Rear Camera | 30 Minutes | $59 |
| Camera Lens | 30 Minutes | $35 |
Get Directions to iPhone Repair in NYC