Phone Screen Repair Midtown Near Bryant Park 10 East 39th Street 9th Floor Ste/ 903. Broken Phone Screen, Back Glass Repair and More,,
Will a screen replacement fix my phone?
If you've cracked your screen, there are a handful of options for fixing it: Use a manufacturer or extended warranty to get the device screen replaced. Ask your mobile carrier to repair it. Bring it to the nearest phone repair shop
Is it cheaper to replace a screen or replace it?
The cost of purchasing a standard new phone in 2022 is around $200 to $1,000. The cost of screen repair for most phones is nowhere around that. So fixing your phone's display will save you some money.
If you're still bothered by the question: "is it worth replacing a broken phone screen?" 
When your broken phone is too old.
When the price of a screen replacement is higher than the cost of the phone.
When the phone is heavily damaged or has undergone a series of repairs.
Screen Replacements on Shattered/Cracked screens
Battery Replacements
Device not charging repair
Home button replacements
iPhone Glass Repair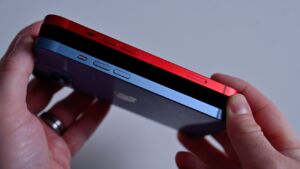 Best iPhone Screen Repair Midtown NYC. Are You Looking Fast iPhone Repair Local Service ? %100 You Will Like it ! All Repaired Done in Our Store Front Of Customer, While Fixing You Can See Whole Process We Are Reliable Phone Screen Repair Shop in Midtown NYC. We Have Great Reviews And We Pound About it ! New York City Manhattan Love Us ! No Fix No Payment. You Can Call Us For The  Cheapest iPhone Screen Repair Cost. We Also Provide Which is Currently Huge Issue For Apple iPhone Users Back Glass Replacement.
iPhone Repair NYC
10 East 39th Street, 9th Floor 
Suite 903 
New York, NY 10016 USA
Also We Are Super Close To Zip 10017 Grand Central, Zip 10018 Time Square, Zip 10001 Korean Town, Zip 10022,10036